What gets me out of bed in the morning is the understanding that I have people I owe unpaid debts to, and I must do everything in my power to make them proud. I've been fortunate to grow up in a very loving household with two parents that rolled the dice on adopting a child from halfway across the country. I understand I am blessed and to be in the position I am today is something that I can never take for granted
For as long as I can remember, my family has always prioritized charity and giving back to the community. When I was young the first charity I was involved in was the S.M. Wright Foundation's Christmas in the Park. Fast forward a couple years and I am running my own division at Christmas in the Park: Kicks Land. I also spent my summers of high school working as a volunteer, mentor, and tutor at the Boys and Girls Club of Greater Dallas.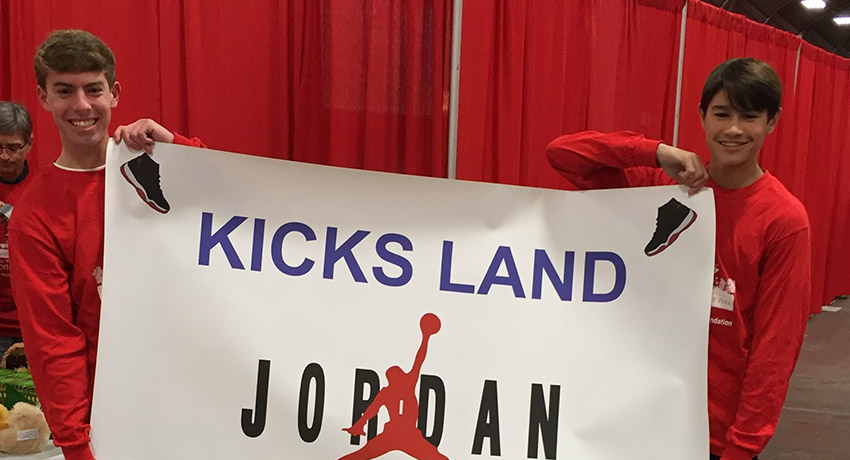 "Whatever us athletes believe our impact to be, it is always much greater than we can ever estimate."
As part Cherokee, I am passionate about issues that impact those who are of the same blood as me. I understand that not enough attention is brought to the living situations of the Indigenous people of our land. I also believe that not enough attention is brought to MMIW (Missing and Murdered Indigenous Women). I'm working towards a minor in Native American Studies and the work I do every day is geared towards eventually helping life on reservations improve.
What I value so highly when it comes to football is the fact that it is a team game. I can't have a good game unless the QB puts the ball on me, which he can't do unless the O-Line holds their blocks. An on the field bond is one thing, but the off the field bond is what is invaluable. The teammates I have today are my brothers. We've suffered through double OT heartbreaking losses, but we've also celebrated 4OT wins in pouring rain. It is possible to replicate the synchronization of 11 guys on a field, but it is nearly impossible to match the camaraderie that comes with being part of a football team. That's why I love this sport.